I'm not your typical vacation goer. I don't really do beaches or tropical destinations as I need enough Aveeno 45 to cover a small army. And I'm not one to be content laying around for seven days in a row. Two or three maybe, but longer than that and I go a bit mad. That's why almost every summer, my hubby and I loadup the car with camping gear and hit the road in search of mountains. Even in summer, if you're up high enough in the mountains where it's cool enough that you need to cover your body in layers of clothes, you rarely need sunscreen for anything other than your face. And when you're camping, you usually good a good mix of adventure and some serious relaxation with Mother Nature. Oh, yes, this scene is perfect for me: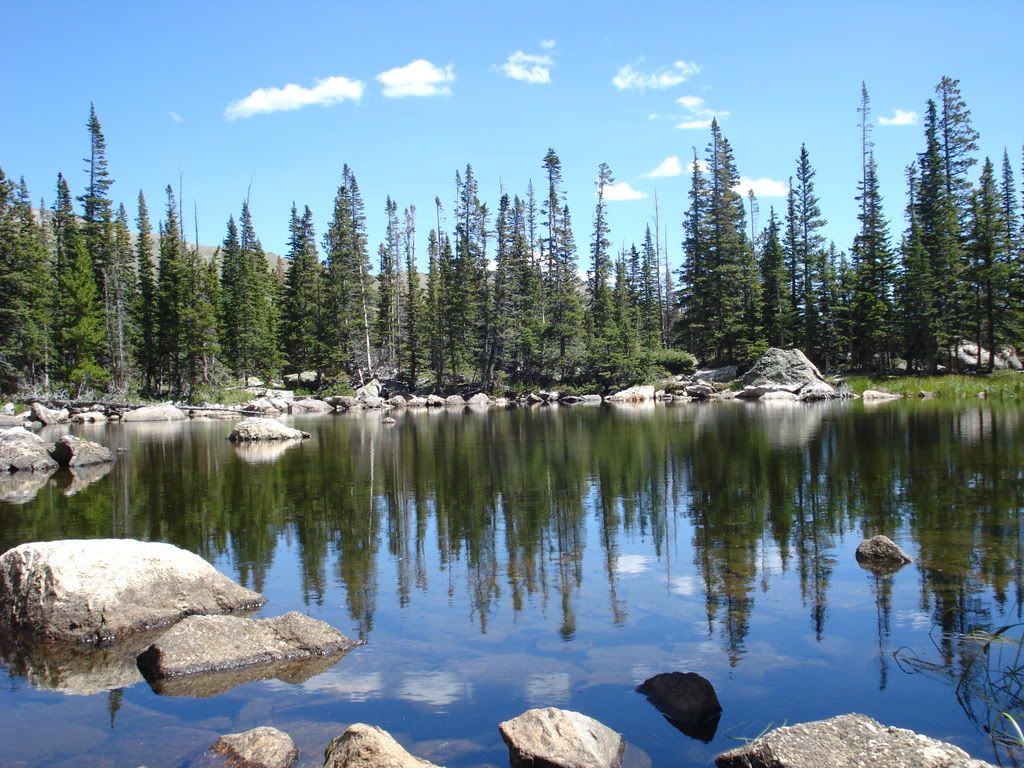 Rocky Mountain National Park is one of my fave places to camp and just a few weeks ago, I spent five nights there, hiking darn near every day. And I'll tell you what. HIKING IS A DAMN GOOD WORKOUT. Most of the trails we did were at least a round trip of 8 miles, and they were steep. Steep as in my heart was in my head pounding away as I gasped for breath, trying to still look like the Fit Bottomed Girl that I claim to be. Yes, adjusting to the altitude was an issue for me, who went from a hometown altitude of 270 feet to upwards of 13,000 feet in a single day's drive, but when you're scampering up boulders (BIG, BIG rocks, people), you're bound to use muscles that Billy Blanks missed.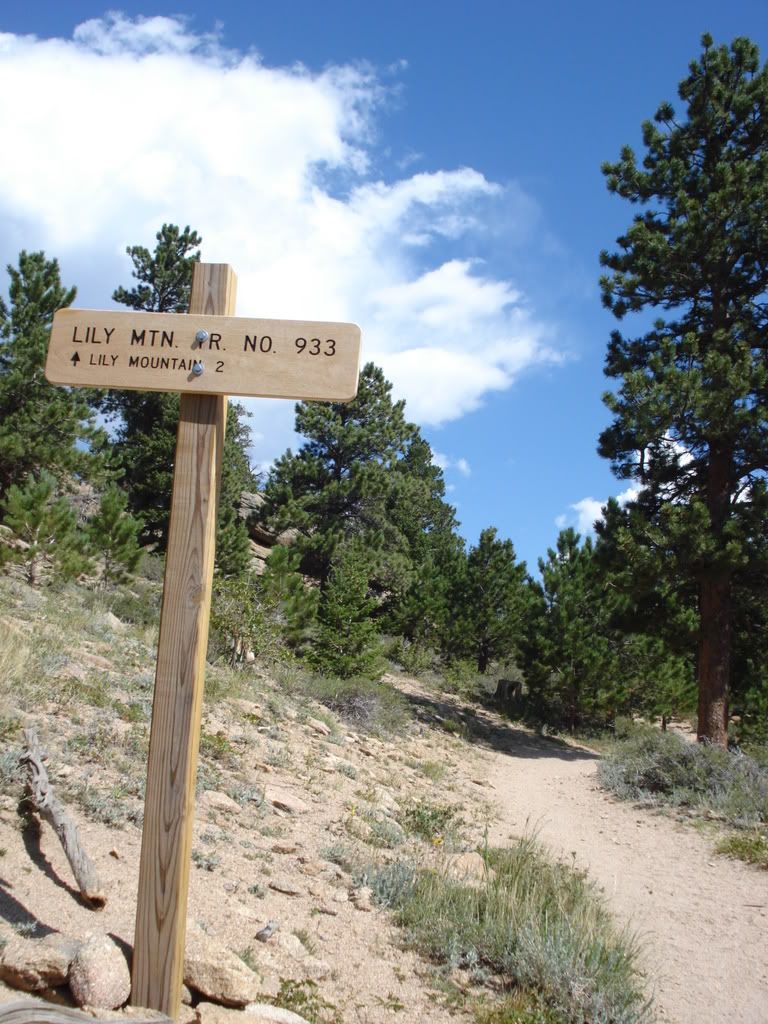 Five Reasons Why Hiking Is Awesome
1. It's not the gym. I don't care how cool or trendy a health club is, nothing and I mean nothing beats a mountain-filled landscape, a pristine lake or a meadow covered in wild flowers. Be sure to take along a buddy though, as hiking by yourself is a good way to get eaten by a bear or cougar (the big, scary kitty cat kind, not the older woman dating a man eight years her junior kind—although both are frightening for their own reasons).
2. It burns mad cals. Depending on how steep and how fast your pace is, hiking can easily burn more than 500 calories in a 60-minute session. And on many hikes, an hour is considered ashort one. Two of the hikes we went on lasted more than seven hours, so beware. Pack water and high-density foods (we like trail mix and Clif Bars) to power you through. This isn't the time to skimp on calories, as your body needs the fuel.
3. Your fit bottom will thank you. Hiking primarily works the quads, hamstrings and gluteus maximus, but even your upper body and core get involved, making it one heck of a full-body workout.
4. There's no telling what you'll see. Besides staring at my husband's arse for entire afternoons at a time (no matter how good of shape I'm in, his pace is always quicker than mine. I find this to be infuriating most of the time, but this time the view made up for the offense), I saw elk, butterflies, a snowshoe hare and even a snake (although I could have done without that one). I'm not sure where you live, but in my neighborhood, those critters aren't usually out walking around. Combine that with breathtaking scenery, and you have a win-win.
5. You accomplish something. There's nothing like literally climbing a mountainto build confidence in yourself and your abilities—both physically and mentally. Once you've stood on top of the world, there's nothing you can't do.
Convinced? Every state may not have mountains to summit, but all have some sort of trail for you to cut your hiking teeth on. Also, when hiking, Mama Jenn must mention that it's important for you to pack a small first aid kit, plenty of water and food, and a variety of clothing options. Happy trails! —Jenn