Summer Slimming, Exercise Therapy and a Winning Combo
Losing lbs in warm weather, exercise therapy for lovers and Weight Watchers need to lift weights, too.
Summer Shape Up
The
American Council on Exercise
(ACE) recently conducted a survey of 1,000 ACE-Certified Personal Trainers to get their advice regarding the best techniques to get fit for summer. No shocker here: They recommended strength training, interval training and increased cardio as their top three exercise approaches for a summer, total-body makeover when combined with a sensible, portion-controlled, healthy diet.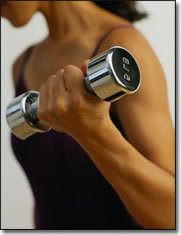 Broken down, it translates to 20 minute of basic strength exercises twice a week, short bursts of intense activity mixed in with active recoveries, and overall increased cardio exercise on most days of the week.
Hot summer bods.
Calories and Communication
Beyond the motivation and support that comes with working out with your significant other, it turns out that working out as a couple can strengthen your relationship, not just your abs. A Troy University study mentioned in Shape magazine's July issue says that partners who work out with each other resolve conflicts faster and communicate better. You might also get a good laugh out of working out together, especially if you try something like this. So try out an activity that you're too chicken to try yourself, such as rock climbing or hitting the ski slopes. You might grow some muscles while you grow closer.
Togetherness tips.
Weight Watching vs. the Gym
A University of Missouri study recently pitted Weight Watchers against gym membership programs to find out which method is better for health. Examining the real-life experiences of participants to determine which program helps people lose pounds, reduce body fat and gain health benefits, the study found that both have pros and cons, and that a combination of the two produces the best results.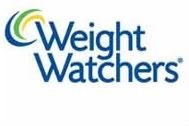 Participants who attended Weight Watchers for 12 weeks lost an average of 5 percent of their body weight, but a large percentage of the lost weight was lean tissue and not fat. Because muscles are so important to metabolism, it's important to exercise as well as make dietary improvements. Weight Watchers proved a winner when it came to support though: Most of the Weight Watchers participants stuck with the program during the duration of the study, while many of the fitness center participants quit.
Combo platter.
—Erin
Photos grabbed from www.photobucket.com.