Basic Training, Gym Class and Splenda Studies
Boot camp proves effective, NFL supports PE in school, and Splenda might not be so sweet.
Boot-Camp Burn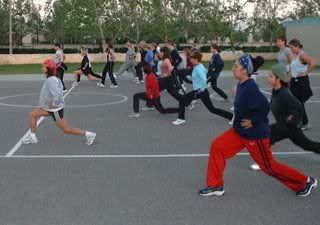 Boot camp is everywhere. Jenn has taught it, and we've reviewed several boot camp variations. With little to no equipment required and a combination of strength and cardio, I can tell you that it's an effective workout, but now there's a study to back me up.
Exercise scientists from the University of Wisconsin recruited six men and six women to analyze the health and fitness benefits of boot camp. Volunteers were given an exercise test on a motorized treadmill to determine baseline stats, and then were given a workout DVD to practice. Once familiar with the workout, they returned to the lab for testing. The results? Researchers found that participants burned almost 400 calories while doing the 40-minute video. Boot camps are also a great interval workout because the intensity level varies through the session. Your best bet is to pick a well-balanced program with equal helpings of aerobic movements and calisthenics. The Fit Bottomed Girls recommend Cathe or The Biggest Loser.
Drop and give me 20.
PE Class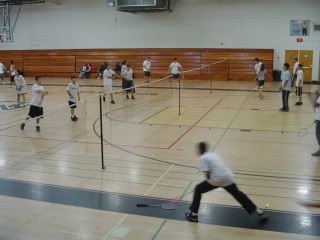 More fun than taking tests, gym class is a great way to break up the school day. Unfortunately, over the years, PE has become more of a rarity than the norm. To combat the de-emphasis on physical education—fewer than 8 percent of middle schools provide daily physical education for the entire school year for students—NFL Network is launching Keep Gym in School, a national initiative dedicated to supporting physical education in schools and raising awareness about the importance of physical activity as part of education.
The program will fund refurbishments for PE programs at select schools, and host NFL mini camps to get kids active and assess their fitness levels. With football-inspired lesson plans and fitness assessment programs, it looks like this idea gets an A+.
Fitness smarts.
Not So Splendid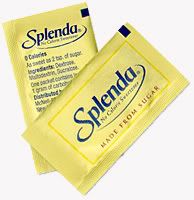 If you thought you were doing yourself a favor when you picked the yellow packets to sweeten your coffee, take note. A new Duke University study, conducted on rats over a 12-week period, recently found that the artificial sweetener Splenda contributes to obesity, destroys beneficial intestinal bacteria and may interfere with absorption of prescription drugs. Well, humph.
The study, funded by the Sugar Association, the lobbying group for the sugar industry, is being refuted by McNeil Nutritionals, Splenda's manufacturer. Some studies have said that no-calorie sweeteners may actually make it harder for people to control their intake and body weight; other studies have found evidence of weight loss, weight gain or little effect. Looks like the fake-sugar jury is still out.