Yoga Relief, Beefy Brains, and Fit Moms
Yoga calms in troubled times, a workout for the brain and new moms bounce back.
Pose for Peace
When you've got a million items on the to-do list, it can seem counterproductive to stop what you're doing and take a yoga break. But a recent study by the American Psychological Association reported that many people are less productive at work because of their stress levels. Some companies have taken an active role in combating stress by working yoga into the workday. One yoga expert told U.S. News & World Report that yoga "clears space so employees can return to work refreshed and rejuvenated." So next time you're up against a deadline, whip out your best warrior pose and get back to work reinvigorated.
De-stress with downward dog.
Mind Sweats
With so much emphasis on keeping our hearts, lungs, muscles and bones healthy around here, we sometimes forget about another organ we need to keep fit: the brain! While working out has been shown to benefit the brain, target toning your noggin can't hurt. Lumosity's brain fitness program is designed maximize brain health and improve memory, attention, processing speed, cognitive control. I won't get into all of the science, but the program's fast drills will sharpen your thinker and are fun. The bird watching and monster memory drills were my favorites, but I need a lot more practice with cognitive control when it comes to whether the word of a color actually matches the color flashed on the screen. Room for improvement!
Get illuminated.
Pregnancy Pump Up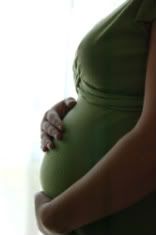 When your belly's bulging with baby, your highest priority might not be to tone up your abs, but many pregnant women can still fit in good sweat sessions. A new fitness center, Hot Mama Fitness Studio in Bethesda, Md., helps expecting moms stay in shape during their pregnancies and helps new moms bounce back after baby. The owner saw a need for pre-natal fitness, not just the pre-natal yoga classes that are widely offered. Mommy members can bring their children to most classes, and with child care available at the studio, the center makes it easy to fit fitness into new moms' schedules. With classes like Hip Mama Post-Natal Bellydance and Pre-Natal Hula Mama, I hope this is a trend that takes off.Tone up with your tot.—
Erin