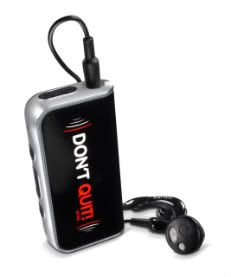 Merry Early Christmas to tpartyx3, the lucky winner of last week's Sansa slotMusic MP3 player giveaway! Shoot us an email at contact@fitbottomedgirls.com with your address so we can ship it to you. We hope it's a great motivator if you have any fitness-related New Year's resolutions!
Thanks again to all of you who commented to win. Even though not everyone could walk away with the big prize, we hope you keep coming back here for motivation! —Erin
Keep checking in during 2009 for more great giveaways!