Sign Me Up: The Self Challenge
When it comes to working out, I like being told what to do. I like workout DVDs and group exercise classes because the instructor shows you what to do, how to do it and for how long. But throw me in the weight room or turn off my TV and I'm lost. You'd think I was a fitness beginner. It's like putting a blank piece of paper in front of me and telling me to draw. Write? Sure. I'll fill a page, probably two. But draw? What does that mean? I end up doing squiggles and drawing the same cat and tree over and over.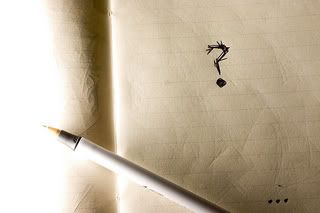 Such is how it goes when I'm left to my own devices working out. I go blank. I need some sort of structure. This is why I'm a huge fan of the Self Challenge. The Challenge is a 3-month exercise and eating plan that can be a great motivator for beginners or get you back into fighting form if you're already a seasoned exerciser. I focus much more on the fitness portion of the program, but the mag does have some great recipes and healthy meal plans if your diet has gone stale.
The Self Challenge is free—just go to self.com to sign up. You can enter your starting weight and measurements, log your workouts, and watch your progress as your workout minutes and calories burned add up. The best part for me is that the Challenge tells me exactly what to do. The plan gives you intervals to add to your cardio and provides a strength routine as well. Plus, loads of activity options are included, so you can log non-Challenge workouts, too.
Several years back during my first Challenge (I think this is my fourth!), Jenn and I were mildly obsessed. We'd go for power walks over lunch to get in our cardio workouts, and because I had a brand-new puppy, I logged tons of minutes strolling around my neighborhood. I might have to deviate a bit from the plan this year just because I try so many workout DVDs for FBG review purposes, but I'll be logging every step of the way. The Challenge starts Feb. 19, so check back every other Monday for my full Challenge report! And don't be afraid to try it yourself. Who's with me? —Erin
Predicting my Challenge future: I'm sure I'll be fitting in running workouts, and it'll help me expand my workout horizons as well.
Photo grabbed from Eleaf on Flickr.