Whee! It's a Wii Fit Giveaway!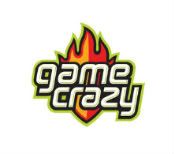 After Jenn shared her Wii Fit experiences, we all know that the fitness game phenomenon can get you off the couch and get you moving. It also proved that even the fittest Fit Bottomed Girl can be challenged by the high-tech device, as Miss Jenn pushed herself with the strength moves and tested out her balance (not her strong suit).
We know a lot of you loyal readers would love to try the Wii Fit but maybe aren'table to shell out the $89.99 right now to own it. Yeah, we've seen the headlines—we're aware the economy is not so fit. But you're in luck, because Game Crazy, the second-largest specialty game retailer in the country is hooking us up—and therefore you up—with a chance to win your very own Wii Fit (U.S. residents only, please). (And remember, you have to already have the Wii to be able to use the Wii Fit. Go buy one at your nearest Game Crazy store!)
Now pay close attention….
Because it's such an awesome prize, we're going to make you work just a little harder than we do for our typical giveaways. Here are the rules.


1) To enter, simply post a picture of yourself working out on your blog, Flickr, Photobucket or similar account. (Flickr and Photobucket are free, so just sign up if you don't already have an account.)
2) Send us an email with the direct link to your image. In sending us the email, you're giving us permission to post your winning photo here when we announce you as the winner. You'll be famous!
3) You have until Monday, Feb. 9 at midnight to send us your entries. The winner will be announced Wednesday, Feb. 11.
Now go get creative! Whoever cracks us up the most wins! The funnier the picture and the more creative the location, the better. —Erin