Dearest readers,
I want you to know how much we truly appreciate each and every one of you. Your enthusiasm, sense of humor, and flare for fitness fun truly puts a smile on our faces every day. You warm our hearts so much that we honestly wish we could bestow prizes on every single one of you.
FBG love,
Erin & Jenn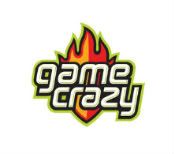 Wii Fit Giveaway: Jenn and I made an FBG policy after we made a decision on the Wii Fit winner: Never do a subjective judging contest again. We're much better at picking random numbers for winners than judging a photo competition. Your entries were all fantastic—from working out with lamps in hotel rooms to working out with babies. You have great goofy workout faces, do killer races and lift ginormouspower plates. You even had awesome and hilarious back stories about your wild selves. Fortunately for us, though, Brooke came through and made the decision a little easier. Behold, Brooke, our Wii Fit winner!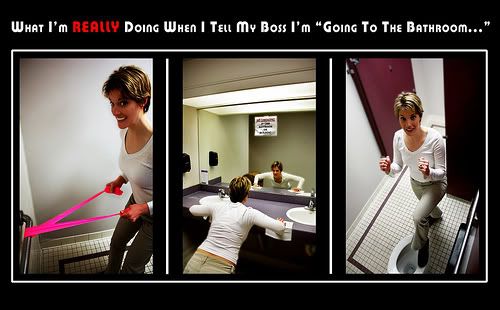 Anyone who will work out in a bathroom, or even pretend to for that matter, is a true Fit Bottomed Girl! Congrats, Brooke!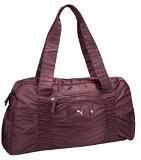 Puma Bag and Tank: We were astounded at the excitement for the Puma gear. But you all made us giggle at the sad bags you've been carrying around: SpongeBob book bags, your husband's smelly old gym bag or plain old grocery sacks. It broke our hearts and made us laugh at the same time. Lara was the lucky Puma bag winner and Beth won the tank.
Tracy Anderson Method Workout DVDs: Although Jenn wasn't quite so sold on these DVDs herself, it turns out that many of you are game to try them. The lucky ladies who won them include Laura (Dance Cardio Workout DVD), Tish (Mat Workout DVD) and Aberiah (Post-Pregnancy Workout). All that we ask is that you winners let us know what you think of the workouts!
Congrats to everyone who won! Email us at contact@fitbottomedgirls.com with your mailing addresses, and we'll have the prizes on the way. —Erin