Winners of the The Complete Beck Diet for Life!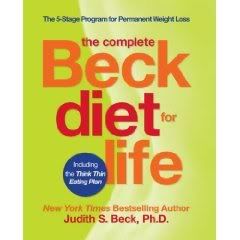 Last week we announced that we were giving away one copy of The Complete Beck Diet for Life. Well, I have a surprise for you. We're not giving away just one copy—we're giving away two copies! I'd like to say that this was a planned surprise, but it's not. My dog nibbled on a corner of my copy, so we're giving away one "slightly used" copy and one in mint condition.
I'm happy to announce that Leslie (with the BodyBugg named lovingly after Bob Harper) and Ms. DePina (who has exercise down pat but needs a little extra support on the diet) are both winners. The first one of them who emails us their address at
contact@fitbottomedgirls.com
gets the off-the-shelf book. The second one gets the barely gnawed-on one. (The FBGs are animal lovers, so we're hoping that a few nibbles out of the cover aren't too much to fret over. After all, no content from the book is missing.)
Congrats to both! (And my apologies. My dog is only 16 months old.) —
Jenn
Bummed that you didn't win? You can still pick it up on Amazon on the cheap!