Stuffitts and SYTYCD Winners!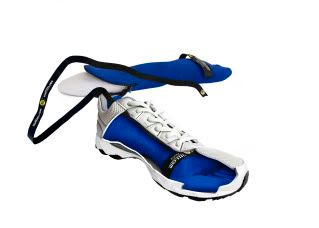 Another week, another rockin' giveaway on FBG. Today NINE lucky readers are scoring for commenting and emailing about our reviews of Stuffitts Shoe Savers and the So You Think You Can Dance workout DVDs.
First up, the winner of Stuffitts is A., who commented that her shoes tend to take on a life of their own after she's finished wearing them. Hopefully these will help her those stinky sneaks!
Next are the SYTYCD winners. We had tons of entries for this one, but let the random-num
ber generator select the lucky eight winners. Because there are so many, here they are in list form:
Commenter Laura who loves to dance. (Dance away, Laura!)
Emailer Melissa Patterson who wishes she could dance like those featured on the show. (Us, too…)
Commenter doorkeeper who hasn't found a DVD with good moves in a "looong time." (It's time!)
Jenn (great name by the way) who thinks the DVDs sound like a lot of fun.
Commenter Colleen who likes to dance but has no rhythm. (Her words, not ours.)
Emailer Patty Dietz-Selke who wants the DVDs to keep a lid on the junk in the trunk. (Catchy phrase, Patty…)
Commenter Kristi who wants a DVD that'll make her dance—not just laugh. (We promise this one is it!)
Emailer Judy Bramson who needs some non-"old school moves" to shock her daughter with. (Your daughter will be impressed, Judy.)
Congrats to all of our winners, and thanks to all who entered! If you're a winner, please email your mailing address to contact@fitbottomedgirls.com, and we'll get your goodies in the mail soon! If you didn't win this time, stay tuned for more great giveaways! —Jenn