7 Times Dogs Were Our Early Morning Workout Spirit Animals
Not everybody understands the pain of getting up for an early morning workout (or the joy of having gotten an awesome workout in before most people are even awake), but you know who totally gets it? Dogs.
Don't believe me? The proof is below … in funny dog GIFs!
When you take the first few steps of your early morning run.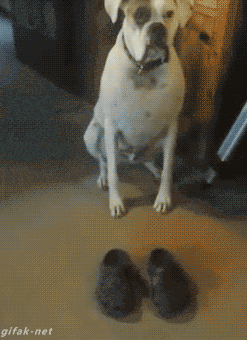 When you get on a cardio machine, set up your towel and water bottle, find just the right music … and realize it's out of order.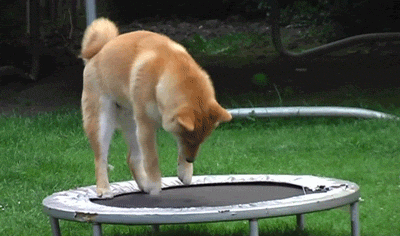 When you show up at Spin class still chewing on your breakfast because, hey, breakfast on the way = 5 more minutes of sleep.
When you didn't have time to hit the ladies' room before your trail run. (Basically, my biggest fear ever.)
When you get there early enough to grab a machine right next to your favorite workout buddy.
When the WOD includes all your favorites and you realize it was totally worth that crazy early alarm.
When your post-workout smoothie is being poured. GIVE ME THAT COLD CREAMY GOODNESS NOW.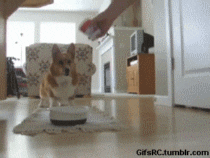 Sometimes, dogs just get us, you know? —Kristen