Big Winners, Gym Germs and Health Summaries
Biggest Losers maintain the loss, gyms breed bacteria, and health books shorten up.
Weight Winners
With the crazy-drastic weight-loss that occurs on shows such as The Biggest Loser, viewers wonder how contestants do in the real world.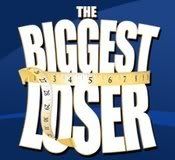 You know, when they go back to having full-time jobs, kids, real-world responsibilities and no dedicated personal trainersalmost 24/7. People magazinefollowed up with some of the contestants to see how they fared in the real world. Eleven of the contestants share what they've learned since the show and show off their slimmer physiques.
Germs Be Gone
Staph infections, which once mainly affected hospital patients, are becoming creepily more common, and antibiotic-resistant MRSA strains have been invading public domains, such as gyms.
But before you start freaking out and using the bad bacteria as an excuse to avoid the gym, you should know that there are a few simple things you can do to avoid the creepy critters. And most of them you should do anyway, such as wiping down exercise equipment, wearing flip-flops in showers and avoiding communal mats at the gym. So stop making out with the elliptical, no matter how much you love it.
Healthy Cliffs Notes
Don't have time to read as much as you like? A new website now delivers summaries of health books so you can speed read your way through knowledge. The site publishes summaries of books on health, fitness, andnutrition, available for free after registration.

Don't stop reading whole books or anything, but if you're a knowledge seeker, this could be cool. And don't forget about our kick-ass FitLit section either. I mean, did you read Jenn's Sexual Health and Fitness summary?
—Erin
Photos grabbed from http://www.photobucket.com/.