Burnt Burgers, Diet Donuts and K-Fit
Grilling gets healthier, donuts lighten up and K-Fed shapes up.
Cook, Don't Char
Sadness for my grill marks! According to Consumer Reports, overcooking, burning and charring beef, chicken, lamb, pork and fish when barbecuing can transform amino acids and other natural substances into compounds that have been shown to cause cancer in laboratory animals. Some studies suggest that ingesting these and other compounds might increase the risk of some cancers.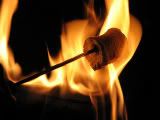 This breaks my heart, as I love a burnt hot dog or a deliciously roasted marshmallow.
Grill without guilt.
A Better Donut Stop?
Good news on the donut front: Dunkin' Donuts has launched DDSMART, its first menu of better-for-you options. Menu items include both new and existing Dunkin' Donuts food and beverages that meet at least one of the following criteria: 25 percent fewer calories; 25 percent less sugar, fat, saturated fat or sodium than comparable fare; and/or contain ingredients that are nutritionally beneficial.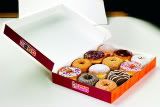 The new Egg White Flatbread Sandwiches are under 300 calories with nine grams of fat or less, and are served on toasted multigrain flatbread. Coffees, lattes and espressos clock in at 70 calories or less when using skim milk and a sugar substitute. Dunkin' Donuts coffee is available in eight flavors, all of which are sugar-free. If I ever have the willpower to skip the donut holes, it's good to know I've got options.
Diet Dunkin'.
Another Celeb DVD
Kevin Federline appears to be the latest celebrity set to bring his fitness philosophy into your living room. Healthy Hollywood reports that K-Fed plans to release an exercise DVD in January 2009. This sounds like an FBG review just waiting to be written.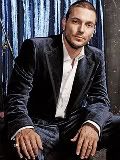 Oooh, maybe he and recently buff Brit will reunite and make their own couple's video?
PopoZao your bod.
—Erin

Photos grabbed from www.photobucket.com.