Call Me Million Dollar Baby
When the folks at LA Boxing invited me try one of their classes, I was more than happy to get my box on. I went to the nearest location in San Bruno, Calif., early one Saturday morning to test out my punches, and boy did they show me the ropes.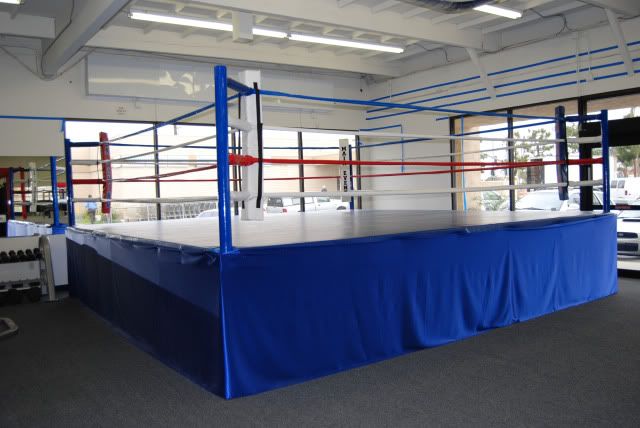 I was always the type who would get nervous on the first day of school, so it was totally normal for me to feel butterflies as I headed in. Not only was it a new class, it was not my typical Zumba or Jenn-taught class. This was boxing: heavyweight men, heavy gloves, and heavy bags. But I soon found out that I had no need to feel nervous. The front-desk staff was super friendly and showed me where I could get gloves, and explained how the class would play out. I was also warned that the first 15 minutes were some of the toughest.
The room was filled with rows of boxing bags, and I was excited to uppercut the stuffing out of one of them. The class was just the right size at about 10 participants: enough people to not feel alone, but not so many that we were bumping into each other. The instructor, Mike, put me at ease immediately, mostly because he didn't look like Rocky or have black eyes. I'm not sure if it was obvious I was a newbie, but he introduced himself and gave me an overview of the class and let me know that I could pause or get a drink whenever I needed.
The class was very much boot camp meets boxing. The warm-up was no joke, with jogging, high knees, jumping jacks, burpees (squat thrusts) and mountain climbers. After 15 or so minutes of this, I was definitely "warm," and glad I had been pre-warned. Mike, with his handy timer, would tell us we had a minute of a move, and then kindly update us on how much time was left. That was a refreshing change from counting reps, but the downside was that when you have 30 seconds left and you're already dying, half a minute feels like an hour.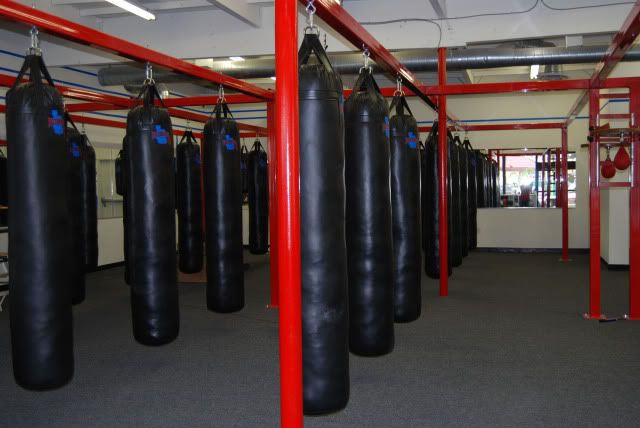 After the warm-up, we slipped our gloves on to get "fighting." Mike demonstrated various combinations of punches, hooks, jabs and uppercuts, and we then punched the bag for the combo while moving constantly around it between punches. He came around to give tips on proper form, which was welcome because I'm sure at times I looked like a weakling flailing at the bag. At times I thought my arms were going to fall off, but I was able to pull through.
After the cardio and punching portion, we moved into strength moves. I'm pretty sure there were more lunges, squats and jumps to the ceiling, but I was in a boxing haze by that point. I definitely remember some killer push-up sequences, and then several minutes of abs that were intense, but I was proud that I only paused once, when it was my neck muscles that decided to wimp out on me, not my abs. While I expected my arms to be aching the next day, it was actually my calves that were the most sore from bouncing around like Rocky. My back muscles were pretty sore too—the perfect excuse to solicit a good massage.
If you're interested in some workout toughness—in more ways than one—check out LA Boxing's website to see if there's a class near you. They also have kickboxing and martial arts classes. Maybe I'll do kickboxing next. I'd love to kick that bag. Hilary Swank, watch out. There's a new million dollar baby in town. —Erin
Can't get to a boxing gym? Give Billy Blanks' Tae Bo a shot!