How to Clean Carpet for Home Workouts
I was talking to a friend the other day about rugs (because being a Responsible Adult involves lots of scintillating conversations about things like … rugs). We both have pets who tend to make … you know, messes, and if you have pets, you know the messes never occur on the the tile floor. Nope. Always, always on the rugs and carpet.
And especially on the rugs and carpets where we prefer to hold our home workouts.
All of that is particularly awesome when you use that same rug or carpeted area for your home workouts. There's nothing quite like breathing deep while in downward facing dog and detecting a faint odor of cat vomit, amirite?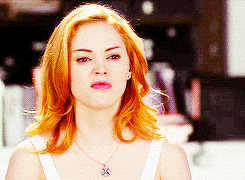 Ewww.
Since I do so many home workouts on my living room rug, it's extremely important to me that I get that area rug clean every time we have an issue. That means fur needs to be vacuumed up and odors need to be gone. I've got a pretty sweet arsenal of products I rely on, and figured that, with spring cleaning right around the corner, I oughtta share some of my tips and tricks!
(Plus? Right now Bissell is running a #PetHappens campaign to raise money for pets in need — every #PetHappens tweet about the messes your pets get into brings the total raised closer to the $100,000 goal!)
Product 1: Cordless vacuum. I can't believe what a difference it makes to have a powerful, cordless vacuum. I have the Dyson V6 Motorhead — it's powerful enough to get all the dog hair out of the carpet and it sucks up that loose kitty litter on the tile like a dream. (A gross, terrible dream, but a dream nonetheless.) However, it's not an inexpensive tool, so I also want to mention the Bissell Bolt, which my mom has used and loved for quite a while (and at $119.99, it's a more affordable option).
Product 2: Odor eliminator. I should just buy stock in baking soda. The minute a pet mess happens, I soak or vacuum up as much as I can, and then, my next step is typically to cover it in baking soda and let it soak up as much as it can. It might still require additional cleaning after the fact (either with vinegar or other cleaning products, like Nature's Miracle, one of my go-to commercial products).
Product 3: Portable deep cleaner. Is it weird to want to marry a cleaning device? Because I would have no problem committing to lifelong companionship with my SpotBot Pet. I mean, as much as I like things being clean, I don't actually like cleaning, so the fact that I can set the SpotBot up over a stain, hit a button and walk away while it does its thing might be my favorite part of living in the future. (And yes, it does a better job of cleaning on its own with preset cycles than I've ever done scrubbing on my own.)
Do you have any cleaning tips to share? Let 'em rip in the comments! —Kristen