What Do You Mean You Like Kale? (And Other Questions FBGs Hear a Lot)

When you've committed to a healthy lifestyle — one that includes lots of fresh and colorful veggies on the reg — a lot of things start feeling normal. Right now, I'm taking part in FBG's inaugural 10 in 4 program* with our buddy (who just happens to have been named Canada's Top Personal Trainer) Dave Smith, and while I normally eat pretty clean, being accountable to a program (and everyone in it) with meal planning and daily check-ins has helped me refocus on a few of the healthy habits that have slipped in recent weeks.
Anyway, buckling down and really making healthy eating a serious priority has reminded me that people who haven't eaten this way often have questions. I've listed a few that I often hear below, but if you've got one to add, pop it in the comments!
1. What do you mean, you actually like kale?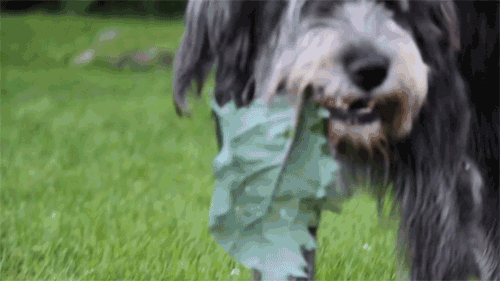 Might seem crazy right now, but when you cut out (or cut back on) things like sugar and processed foods loaded with sodium, your taste buds begin to give you different feedback. Flavors aren't the same as they were, so yeah, you start enjoying — even craving! — healthy foods that you might've once thought tasted too "green." Seriously — just ask Jenn what she puts in her typical smoothie. It gives the term "green smoothie" a whole new meaning.
2. Isn't that an awful large portion?

Those of us who grew up dieting over and over and over can have some pretty messed up feelings about portion sizes. It's understandable when you've been calculating calories for years! But if you're filling a bowl with lots of bright, crisp veggies, the need to cut back on the amount included just isn't there. Sure, you don't want to go overboard with some of your heavier ingredients (like cheese or eggs or chicken), but when it comes to defining how much is too much cucumber or tomato for a Big Ass Salad? Please. Go by your hunger and fullness levels — that'll give you the answer you need.
3. Don't you miss eating [enter your favorite food that you think we don't eat here]?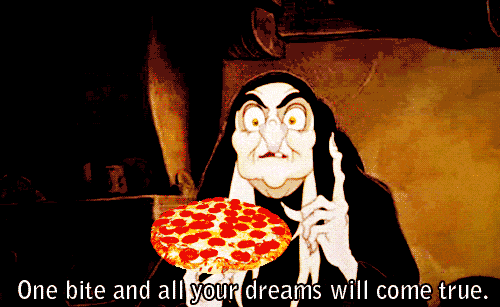 (This is often asked as they try to entice us to go in on an order of something fried, chocolate covered, cheesy or otherwise delicious.)
The beauty of embracing the idea of intuitive eating is that nothing is totally off limits — this really helps me with the whole mind&*$# thing that can happen when you're trying to avoid foods you love. In 10 in 4, we stick to some stricter-than-usual guidelines for most of the week, but are allowed a free day, and it's been a great reminder for me that I don't actually need cheese on the daily, even if I don't have any interest in giving it up forever. So, no — I don't miss eating anything because, if I really love it and it sounds good, I do eat it! Just maybe not enormous portions or every single day. And when I do have those "sometimes" foods? I enjoy every bite (usually using at least a few principles from this meditation!).
*Interested in checking 10 in 4 out for yourself? Obviously I highly recommend it — otherwise those of us at Fit Bottomed Girls wouldn't have put our names on it! — and you'll hear lots more about this toward the end of the year when we launch another round. Get ready!
Does your way of eating ever elicit comments from others? How do you respond? —Kristen